CAFE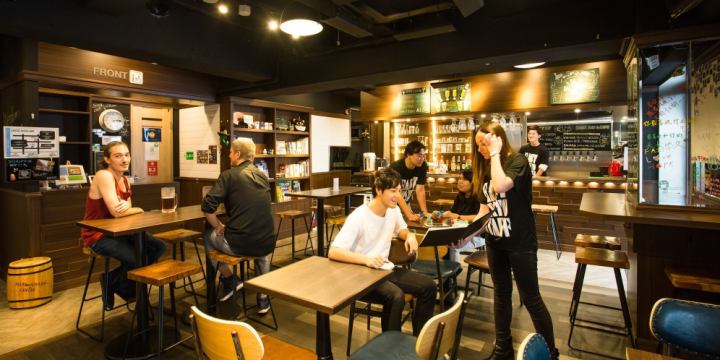 MORNING AM8:00-AM10:00
CAFE PM2:00-
BAR PM7:00-
MORNING

AM8:00-AM10:00

We offer a set of croissant sand and 1 drink.
The contents of the sandwich change every morning so you can enjoy it without getting bored.

Before going out, the day begins by calling out to many guests around the world "Good morning!".

CAFE

PM2:00-

We offer hand drip coffee and soft drinks.
Alcoholic drinks may be available, so please ask.

You can use it freely for meetings and self-study.

BAR

PM6:00-

Japanese major beer and several craft beers and cocktails are available.
Enjoy interacting with a beer!

Of course, we also offer snacks that are perfect for sake!

It may correspond by the number of children.
Please be patient and wait for the completion!

Although it is a price to be worried about, all food menus are available from 200 yen
It's reasonably priced, so please try it out!